Sign Service and Repair
McNeill Signs, Inc. of North Florida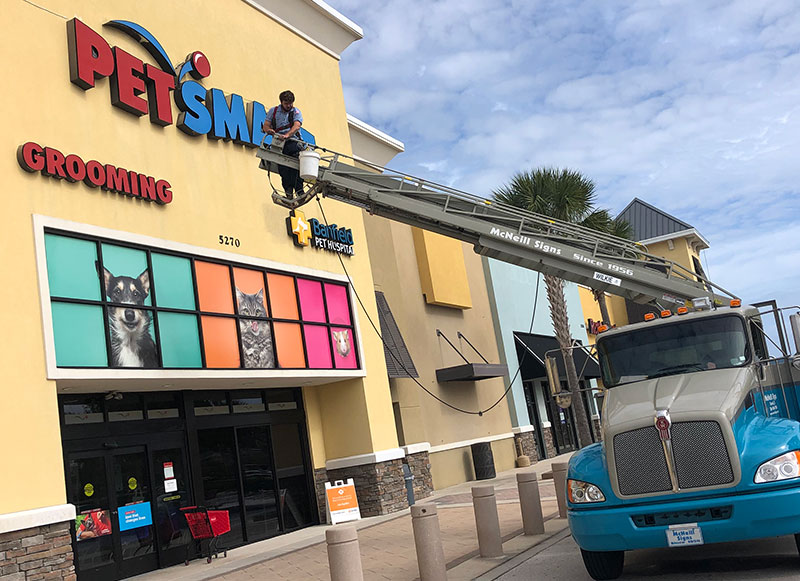 Sign Maintenance & Servicing
McNeill Signs, Inc. offers service on a daily basis. Our highly experienced service technicians realize the value of your signage and will repair, relamp, repaint, replace parts, rewire, or clean as needed. McNeill Signs, Inc. offers a one-year warranty on all sign services and materials for certain service work.
We service parking lot lighting & install flag poles. Estimates are available. Emergency services are welcome. Sign maintenance plays an important part in your outward appearance, day and night. Don't underestimate the importance of first impressions!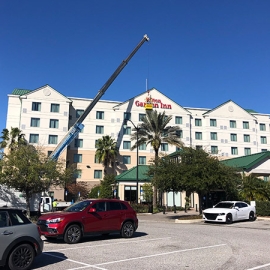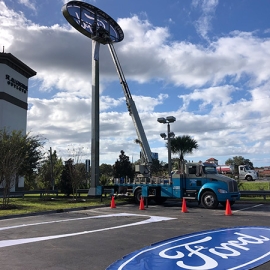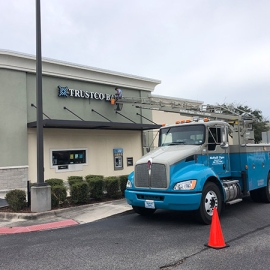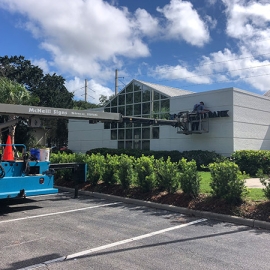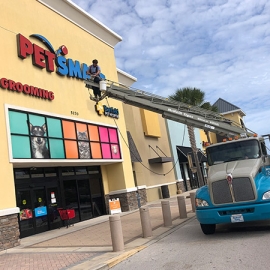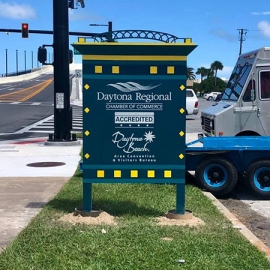 Request a Quote
We'll design, manufacture, and install any type of sign for your business.