McNeill - A Sign of Excellence!
McNeill Signs, Inc. is dedicated to assisting the business community with its corporate image and obtaining high quality signage products that attract attention, communicate a message, and leave long lasting impressions. We strive for excellent customer satisfaction and service so that we may earn the privilege of becoming a customer's sign professional for a lifetime.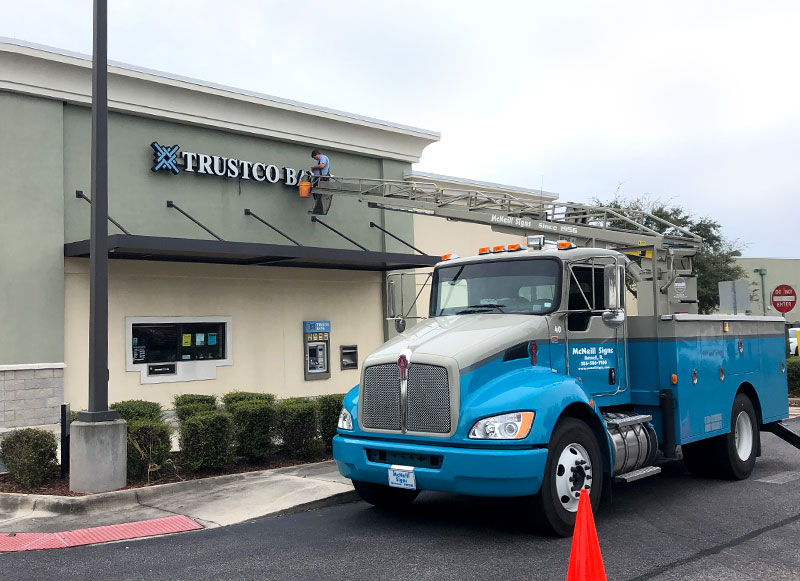 Family-owned and operated since 1956, we are dedicated to our customers, both old and new. Our goal is to help you to determine the signage you need while keeping in compliance with all local ordinances. We can provide custom signage for your successful business venture or install your franchise signage. We can service and repair your existing signage.
We believe outdoor business signage should generate excitement and energy, thus attracting people to your establishment. Let McNeill Signs help you to make a positive economic impact on our environment by providing you with quality signage and the best service in the industry!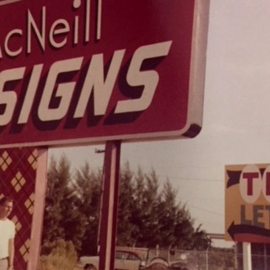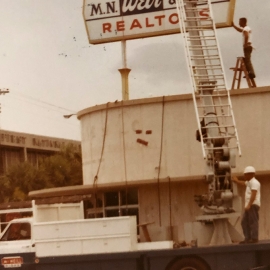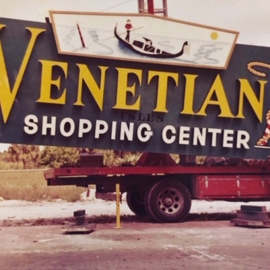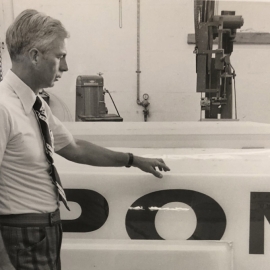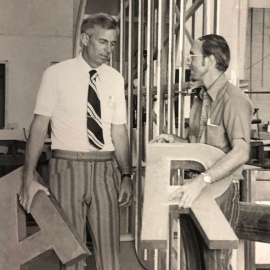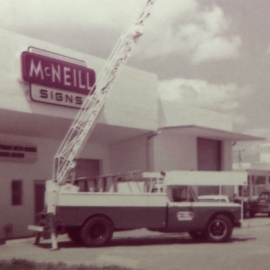 Founded in 1956
McNeill Signs, Inc. was founded in 1956 by John W. McNeill. Our many years of experience have made us experts in the field of corporate signage and image. Jay McNeill, a second generation sign professional, has spent his entire career in the sign industry. At six years of age, he started out sweeping the floors in the shop at McNeill Signs. Jay attended Loyola University to study Business Administration and then worked in every department in the company to learn the business. Jay learned over the years that customer satisfaction, great service, and quality products are key and that became and still is the focus of McNeill Signs.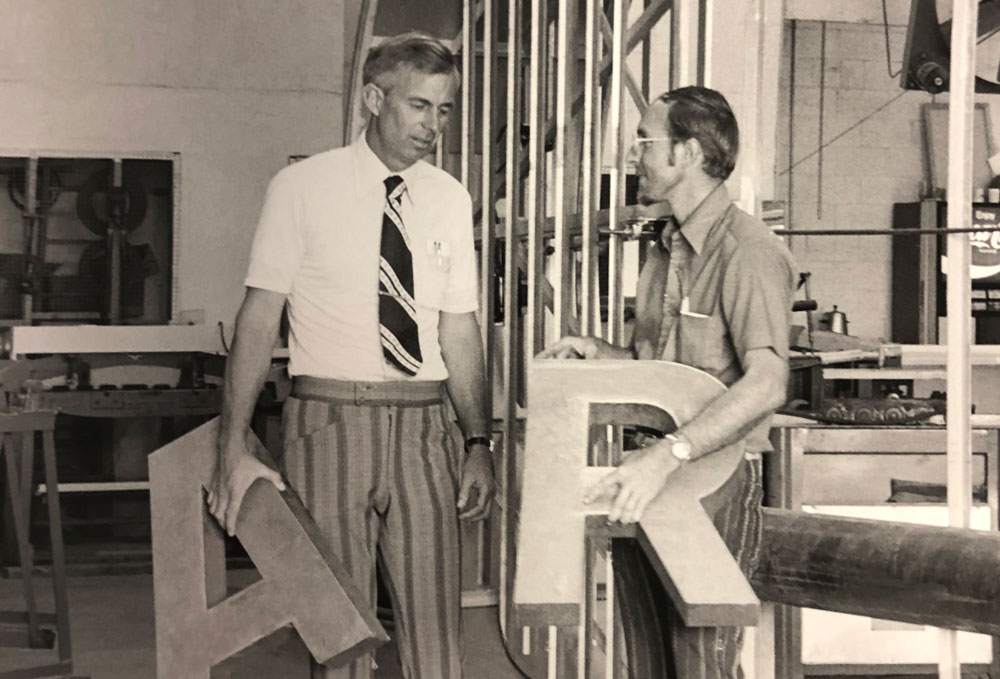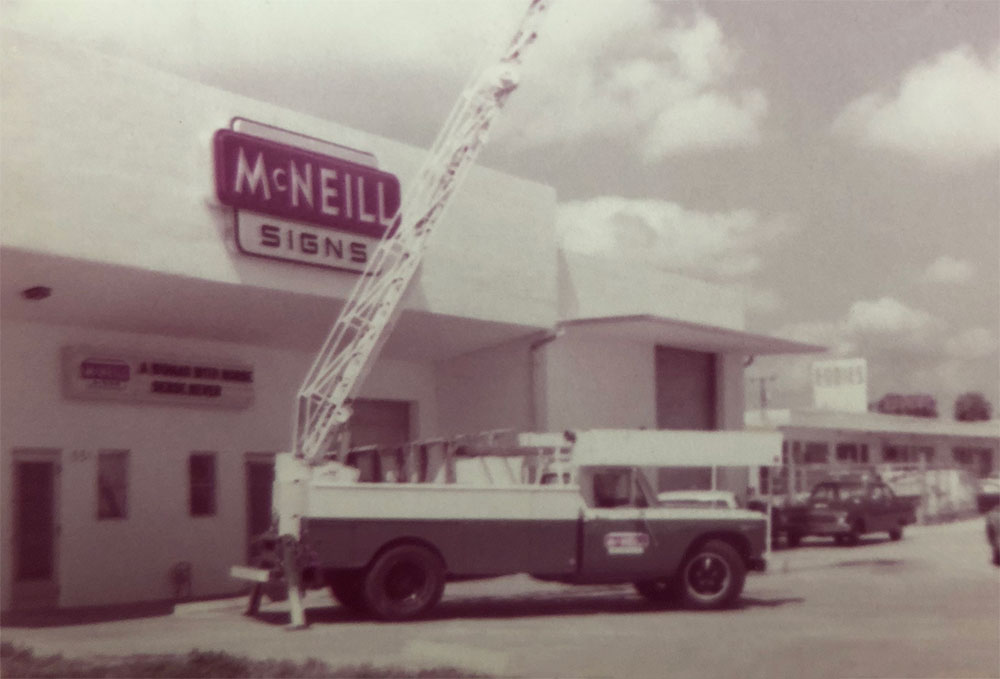 Over 65 Years Serving Florida
We are a family-owned & operated, custom sign company located in Northeast Florida. We handle every aspect of the job from design conception, permitting, engineering, sign manufacturing, installation, to ongoing maintenance and repairs. We provide full-service custom signage for your business.
We can service and repair your existing signage or service your parking-lot lighting. We also offer flagpole installation and service. Our superior customer service and high quality workmanship have kept our customers coming back, year after year, decade after decade.
On behalf of the officers, directors and members of the Pompano Beach Historical Society, I thank you for McNeill Signs contribution to the saving of the historic Mack's Grove sign. Your donation of equipment and crew to remove the sign from its location on Federal Highway and transport it to a place where it will be stored insured that this part of our community's heritage will be preserved for future generations. In the future the sign will be restored and used in an exhibit on Pompano Beach's history. Thank you for your help in preserving our past.
Daniel H.
Thank you all ever so much for promptly, efficiently, courteously and professionally and inexpensively repairing my sign when I was in real need and unable to be here! It is very much appreciated. Everyone there gets jewelry and repairs discounted here! Just mention who you are with!
Kathy C.
On behalf of the City of Pompano Beach and the Yuletide on Atlantic Committee, we would like to thank you for your donation of a sign for the Yuletide on Atlantic Celebration. It is people like you that makes this a successful event for the residents of Pompano Beach.
Lisa S.
MSHS would like to take this opportunity to thank you for a job well done. Your employee, John, recently installed our sign and we were very impressed with his professionalism, quality of service and his ability to communicate. Thanks for a great sign.
Ruth P.
I do think it is important to take a moment to share with you, my impressions of your Company and your associate. Your associate gave me that impression that I would get a sign that was beautifully built, delivered on time and that there would be no "issues" that I would have to deal with. That is exactly what I got. It is a pleasure to do business with true professionals.
Paul O.
We have a beautiful athletic field, but up until just recently we didn't have a scoreboard. But thanks to you and several other dedicated and generous people the scoreboard is now a reality. We give you a hearty thank you!
Robert T.
To the staff at McNeill Signs, Inc., We appreciate your prompt and professional service. We are very happy with our sign and will be happy to do business with you in the future.
The Staff at Broward A&EAH
I wanted to thank you for installing the sign before the weekend. My husband and I have really been impressed with your company's professionalism and help to move forward with our restaurant. It was a pleasure working with Bob. His knowledge and capabilities were extremely helpful. If we ever need additional signage, we will definitely call McNeill Signs.
Linda B.
Thanks for the fast service on my name plaque and the excellent job you did. I couldn't be more pleased. Also, kudos to your staff that waited on me. They are all so pleasant and obliging.
Richard M.
We thank you for your excellent service and would like to have further conversations with respect to signage in some of our other centers.
D'Arcy W.
As we walk down the road of life-Been around the world-Entered the Marine Corps just after WWII-Been to Guam-Had signs printed for the United States Marine Corps- I am pleased to say the quality of the work you produce is best I've seen. Thank you for the sign you did for me.
Jeff P.
Thanks so much to you and your entire staff for all their help and assistance during our conversation from Best Western to Ramada Worldwide. Everyone did a fantastic and efficient job----as always! Our sincere appreciation.
Walter J.
Over the weekend, I noticed that the damaged banner had been replaced. Thank you so much for taking care of this. The University greatly appreciates your assistance on addressing this issue in such a timely manner and I am very grateful for having the opportunity to work with someone as dependable as you. Thanks!
Pete W.
It took a long time to bring this project to fruition but the residents of are very pleased with the community's new image. We have had nothing but positive response to the new signs. We wish to thank you and all those involved in providing us with the new entry signs. Everyone we dealt with in your company has always been courteous and as helpful as possible, including the installation people. We appreciate everyone's help.
Bill & Sally C.
McNeill Signs installed a beautiful new lighted Cypress Bend sign at the entrance to the complex. They worked hard to get it completed, and repaired it again, after a car hit it. So, if you are reading this review, and are looking for a 5 star sign company, then McNeill Signs Inc. is for you. They also work with security lighting. Their fabrication team is the very best and everyone at McNeill takes pride in their work.
Marc W.
Motor-Services Hugo Stamp would like to take this opportunity to thank you for a job well done. We were very impressed with the professionalism, quality of service and his ability to communicate.
RP Marketing
Your sales people do an excellent job of representing your Company. He immediately gave me the impression that I would get a sign that was beautifully built, delivered on time and that there would be no "issues" that I would have to deal with. That is exactly what I got.
Andrew C.
We highly recommend McNeill Signs! They installed our business signage and have provided maintenance ever since. We couldn't have asked for a better experience. They take care of everything, even the permitting which saved us a lot of valuable time. If you are looking for a 5-star company, McNeill Signs is the best choice!
Scott R.
Request a Quote
Let our team design, manufacture, and install any type of sign for your business.